Info
The Morgenster (Morning Star) joins the fleet of the Frisian Sailing Company since 2008. The Morgenster is a traditional sailing ship with authentic details combined with modern luxury. The Morgenster is a brig, a ship with two masts and square sails supported by yards. The owners, Harry and Marian Muter, want to build a ship with an authentic character as well as a ship expressing the specific sailing properties of a square-rigged vessel.

The ship is ideal for events, meetings, weddings and parties, as well as for active sailing trips. The sailing properties of the ship are therefore sporty and active. It is a very versatile ship of which we will hear much more in the future. The sailing zone of the Morgenster is Western Europe, and the ship will also be present at various nautical events.
The Morgenster is a versitile vessel with seaworthy sailing characteristics as well es excellent facilities for day trips and events to accomodate up to 90 guests. Interested in chartering the Morgenster? Please contact us.
Facilities
Bar
Barbecue
Beertap
Library on board with games
Hammocks for extra sleeping accomodation
Refrigerator & Freezer
Coffeemachine
Oven
Dishwasher
Music instruments
Washing machine + laundry dryer
Radio
Bathing ladder
Mapping
4 x double cabin
4 x 4 person cabin
12 x optional hammock
2 x shower
5 x toilet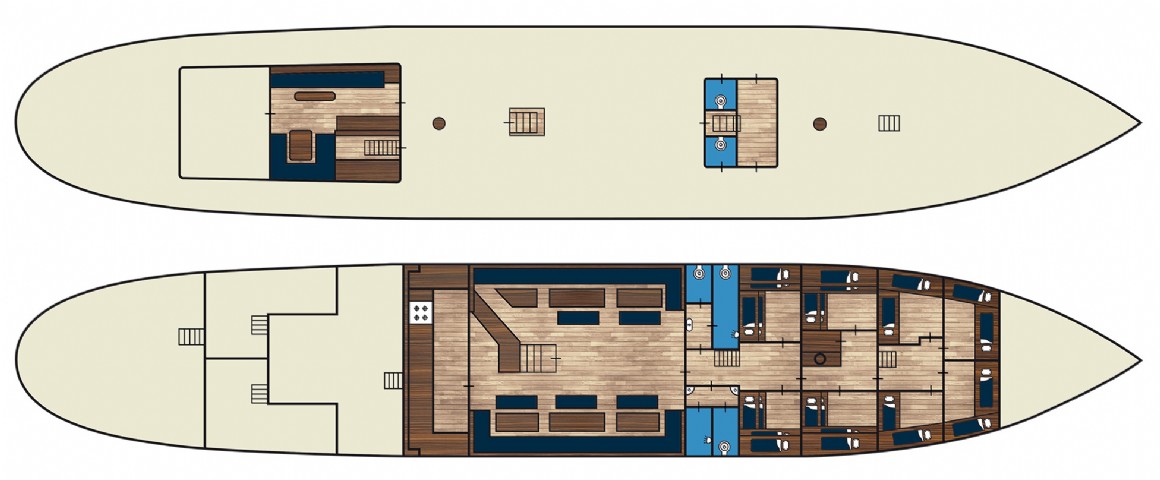 Technical details
17 square sails - 600m2 in total
Length: 49m
Beam: 6.60m
Draft: 2.40m
Engine: MAN 500hp